After the catheter site has healed, an extension will be added to make it longer. Tape will no longer easily hold the catheter in place so it doesn't tug or pull, so a catheter band or belt is needed. It can be made from a stretchy material like knit and it holds the catheter and wraps around the body so a person can remain active.
There are a few companies that sell them, but thankfully I'm blessed with the ability to design and make them myself. Tonight I made two of them. One for hubby and one for a little boy that is also receiving peritoneal dialysis. The boy is only 2 and quite active I'm told, so his parents have struggled to find a band that works well. I'm hoping to have solved that problem, if not hopefully they can give me an idea of how this band works and doesn't work, so I can try again.
Unfortunately the fabric store only had one material that is appropriate for a man and a boy and this is it... not exactly what I would have picked for a 2 year old boy. I'm hoping his parents still like it.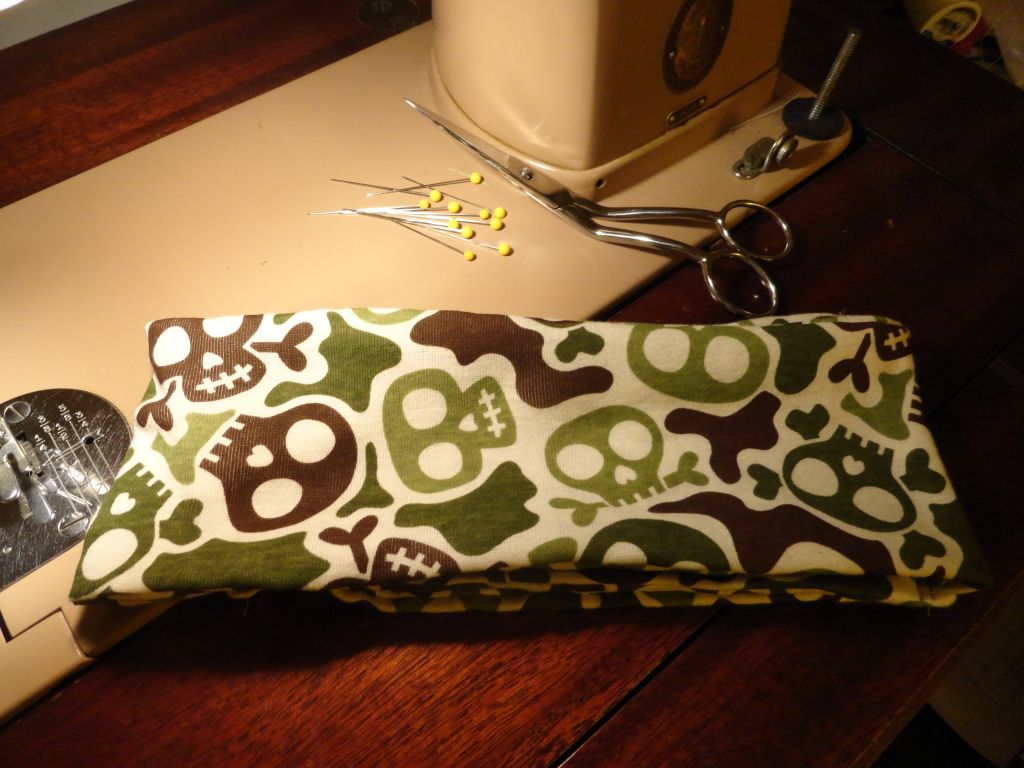 Ok I decided to make the little boy a second one out of a different type of material. Here it is.